Oleg Ustenko wants Kyiv's Western backers to cut a price cap on seaborne Russian crude oil exports.
The mechanism prohibits companies from providing financial, transportation and insurance services for Russian crude oil and oil products above the set price point.
Kremlin spokesperson Dmitry Peskov said Moscow does not recognize the reported success of the EU-G7 price cap and says Russia will not trade with any nation that respects the $60-per-barrel limit.
An economic adviser to Ukrainian President Volodymyr Zelensky has called on Kyiv's Western backers to "squeeze" Russian President Vladimir Putin by choking the Kremlin's vital crude oil export income.
Oleg Ustenko told Newsweek that the joint European Union-G7 price cap on seaborne Russian crude oil is working but is not defunding the Russian military machine fast enough to ensure Ukraine's victory.
"We have to squeeze the price to the lowest possible level," Ustenko said. "If you're not lowering the existing price cap level, it means that Russia is going to behave even more aggressively in my country, meaning that they're going to destroy more and more of our country."
Zelensky's adviser spoke with Newsweek just before reports emerged indicating that the G7 would delay its planned mid-March review of the price cap, which was set at $60 per barrel in December. Newsweek reporting indicated that U.S. negotiators were responsible for the decision, which rankled Russo-skeptic eastern European nations.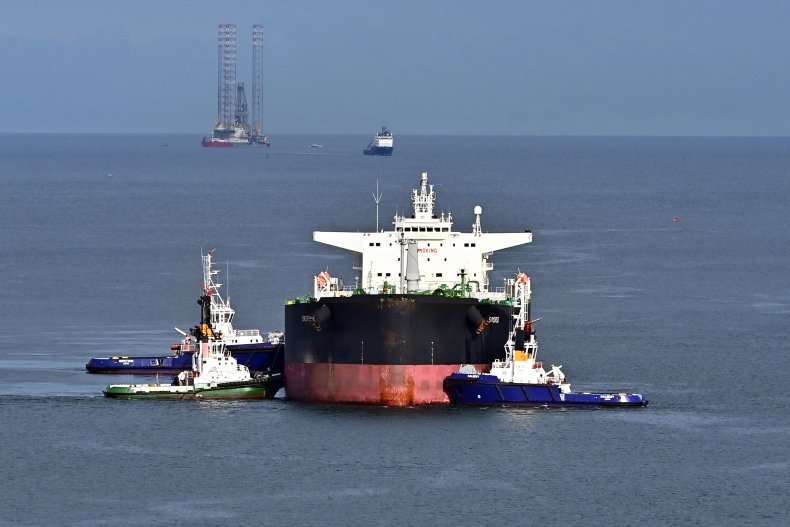 The G7 measure prohibits companies from providing financial, transportation and insurance services for Russian crude oil and oil products if sold above the set price point. The figure is to be reviewed every two months, with the EU prescribing that the price should be at least 5 percent lower than average market rates.
Bloomberg reported that the weighted average export price of Russian crude oil was $52.48 per barrel as of this week, excluding shipping and insurance costs.
Those pushing for a lower price cap—including Poland and the Baltic states—believe Russia will continue to export oil even at reduced prices, noting that Moscow did so in the past when prices were much lower than they are now. Opponents fear Moscow might retaliate with lower production, thus increasing prices worldwide, or shift more trade onto the black market.
The price cap appears to be working at the $60 level. The International Energy Agency said in February that Russia's revenues from oil and gas exports fell nearly 40 percent in January, from the same month in 2022, as a result of price caps and Western sanctions. Lower oil export income and rising military spending have combined to cause a pressing budget deficit in Moscow, which in March rose to more than $34 billion.
Ustenko said Kyiv wants the price cap figure halved to around $30 per barrel, though he told Newsweek he personally believes a cap between $10 and $20 is feasible.
"We already know that it's a workable model," he said of the mechanism. "The car is already invented. The car is already on the highway. We know how to drive this car; we know what the consequences are of driving this car. We know that Russians are receiving much less revenue compared with what they were receiving before the introduction of price cap."
"It's ridiculous if it will not be done," Ustenko said. "It's going to have serious and significant effects."
Failure to act, the adviser added, will only increase the costs of arming and rebuilding Ukraine. "The damage is going to be larger, and then the businesses are going to work less efficiently. The budget is going to receive less money, all these negative economic consequences are going to appear. This means that more weapons and more munitions will be needed."
"We already agreed on the terms of our financial needs, in terms of our military support. Now let's work more aggressively and behave more aggressively on the economic front. Let's squeeze the current price cap to a much lower level."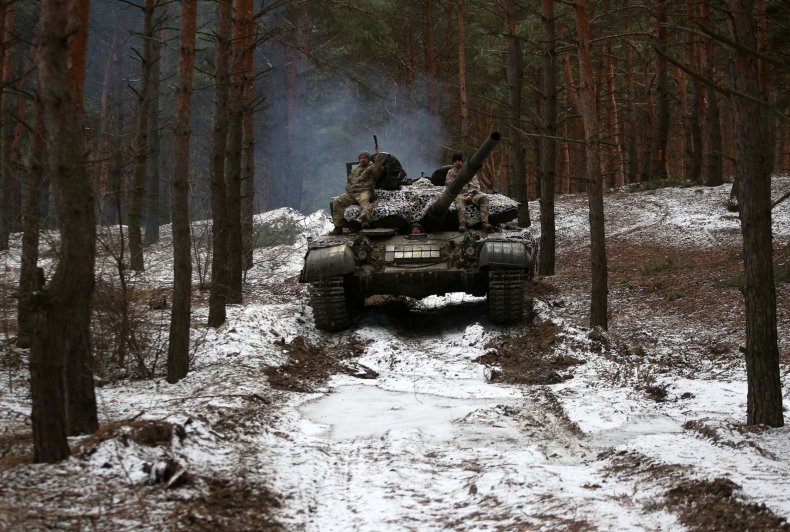 European officials told Newsweek on Tuesday that American negotiators were standing in the way of a price cap decision. Newsweek has contacted the State Department to request comment.
Ustenko said he had "mixed feelings" about the delayed G7 review. "Obviously, we want this review to happen right away, but at the same time we want the proper results […] a significant downward movement in terms of the price cap."
"Some countries were saying that it should be at the level of around $50 per barrel, which is not acceptable for us," he added. "For us, it's better to continue discussions and to spend one more week, and then do these assessments and introduce a much lower price.
"Fifty would not make me happy, this is for sure. But if I have one extra week, this week will be used in order to make sure that we are going to much lower prices."
The Ukrainian side, Ustenko said, does not believe the U.S. is against cutting the price cap, but rather that it is delaying the decision to shore up consensus for a new price point.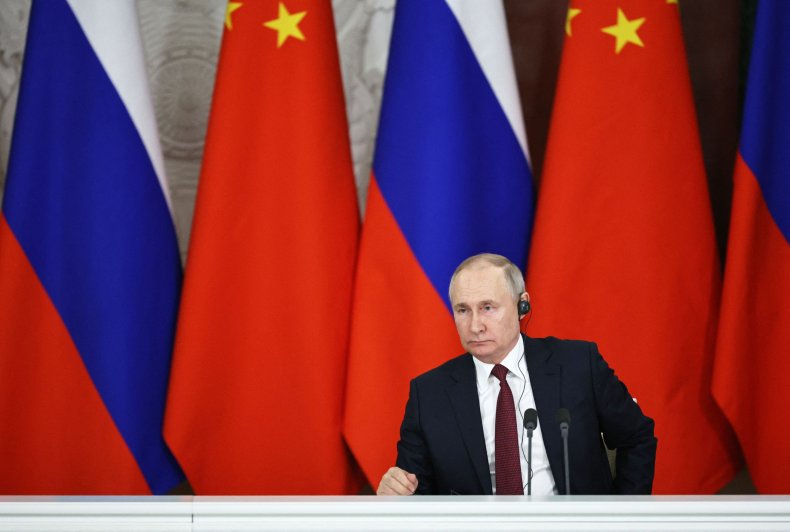 On March 16, Kremlin spokesman Dmitry Peskov told Newsweek Moscow does not recognize the reported success of the price cap. "The statement that the economy is doing badly is erroneous," Peskov said in a statement.
"The economy is stable and the unprecedented sanctions not only failed to undermine it, but also did not cause a significant drop, which slightly exceeded 2 percent last year. And this year, the economy has already entered the trajectory of growth. Macroeconomic stability is 100 percent."
"The banking system is also completely stable. Demand for Russian energy resources is growing. The Russian Federation is confident in its intention not to recognize any price ceiling and will not sell resources to countries that recognize those price caps."