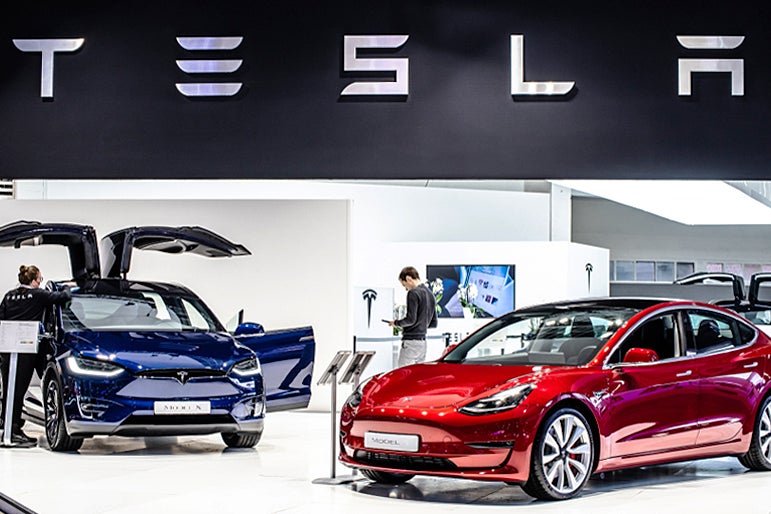 Tesla Inc. TSLA happens to be the fastest-growing automaker in Europe in February, as per new data.
What Happened: Tesla's European sales grew faster than any other carmaker in February, as per data from the European Automobile Manufacturers' Association, or ACEA.
See Also: Best Stock Trading Software
In February, Tesla accounted for 2.4% of the new passenger car registrations in the European Union with 19,249 vehicles being registered. This marks a 49.7% increase from the number of vehicles registered in February 2022.
In February this year, the European Union passenger car market grew by 11.5% to 802,763 units. There was a rise in the number of battery, electric and hybrid cars registered in the European Union, representing 12.1% and 25.5% of the market, respectively, the association said in a statement.
Petrol, however, remained the top choice with a market share of 36.9%. Diesel vehicle registrations, however, fell by 8.4%. Likewise, plug-in hybrid vehicle registrations decreased by 7.4% to 57,569 cars sold, spurred by a 44.8% drop in German sales. German sales slumped following an end in subsidies for plug-in hybrids in 2022.
Why It's Important: Early this year, Tesla cut prices of its vehicles by up to a fifth in the U.S. and Europe. "While the initial reaction to these cuts will naturally be negative on the Street at first, we believe this was the right strategic poker move by Musk & Co. at the right time," Wedbush analyst Daniel Ives had said.
Check out more of Benzinga's Future Of Mobility coverage by following this link.
Read More: Tesla's Credit Rating Just Got Upgraded From Junk To Investment-Grade Status At Moody's: What That Means For The EV Maker