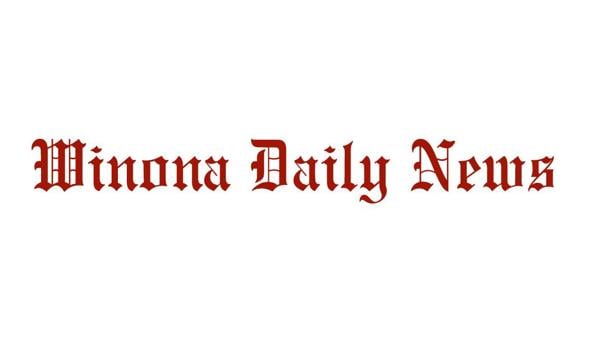 We are very fortunate to live in a state that values educating its citizens. The importance of higher education for all Minnesotans is made evident by the support of the state legislature, which provides funding for public colleges and universities across the state.
Minnesota State is the third largest system of state colleges and universities in the United States with 26 colleges, 7 universities and 54 campuses, serving 300,000 students each year. As a member of Minnesota State, Minnesota State College Southeast is continuing to advocate for the system's agenda throughout the Spring 2023 legislative session.
The state legislature is currently considering Minnesota State's budget proposal for the next two academic years, 2023-24 and 2024-25. This is a vital issue for the Winona community and beyond. That's why we are asking for your support of the Minnesota State funding request.
Minnesota is facing a significant shortage of workers with the training and the talent employers need. This has become a critical concern in several sectors of the economy, including healthcare, business, construction and manufacturing.
In fact, the Star Tribune recently reported that according to state demographer Susan Brower, even if every unemployed person in Minnesota were able to find a job, there would still be about 150,000 job openings left unfilled.
Minnesota State has a vital role to play in resolving these shortages. At MSC Southeast, our programs offer education and upskilling in high-demand, high paying career areas, such as engineering, manufacturing, trades, health care and transportation.
We have formed close partnerships with employers to provide continuing education and customized training programs specifically designed to meet local employment needs. For example, the college launched a mechatronics program in Winona with the support of local industry partners to teach the advanced skills in electronics and mechanical operations that manufacturers need.
Workforce Development Scholarships encourage students to pursue programs in high demand sectors by reducing the cost of attendance. Initially funded by a $1 million pilot during the 2017 legislative session, this program has grown dramatically, and is now funded with $4.5 million annually for scholarships in six high-demand fields.
This year, a total of 50 MSC Southeast students received almost $100,000 in Workforce Development Scholarships, leading directly to careers in biomedical equipment technology, cyber and information security, construction technology, network administration, nursing, radiography and welding, among others.
The Minnesota State budget request includes funding to expand Workforce Development Scholarships in several ways, including increasing the number of scholarship awards to impact more than 12,000 students in state colleges and universities — including MSC Southeast and Winona State University students.
State investments in colleges like Minnesota State College Southeast are not only investments in our future workforce, but also investments in regional economies throughout the state. Public colleges and universities serve as economic development engines for the communities they serve. A recent study calculated the total economic impact of Minnesota State colleges and universities on the state's economy to be $8.4 billion. The study calculated the economic impact of Minnesota State College Southeast to be $83.3 million per year.
These are among the many reasons that the colleges and universities of Minnesota State are so essential to community vitality and to Minnesota's economy, and why the Minnesota State biennial budget request is so important — for the success of our students, and for our continued economic vitality.
Please join us in supporting Minnesota State and our system of public higher education during the legislative session this spring!