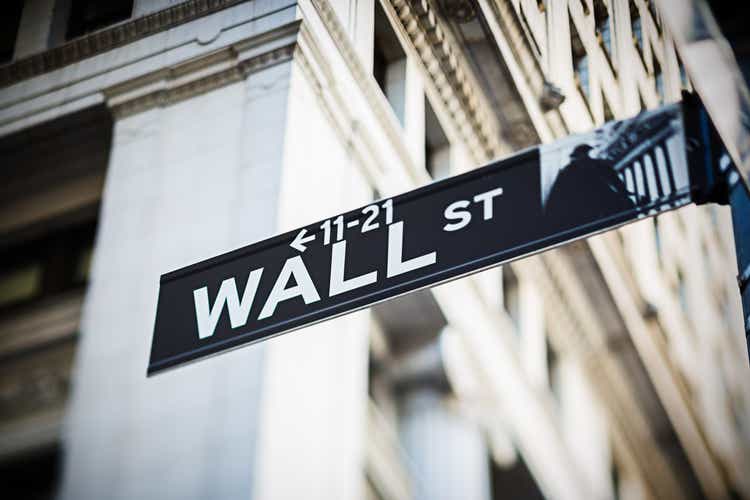 A continued hawkish stance by the Federal Reserve led to late selling on Wall Street, with the major U.S. equity averages finishing Wednesday solidly in the red. The S&P 500 slumped nearly 1.7%, while the Dow dropped more than 500 points.
The Nasdaq Composite (COMP.IND) closed -1.6%, S&P 500 (SP500) finished -1.7% and Dow (DJI) ended -1.6%.
Looking at the closing numbers, the Dow Jones slumped 530.49 points to close at 32,030.11. The S&P 500 fell 65.90 points to end at 3,936.97, while the Nasdaq retreated 190.15 points to finish at 11,669.96.
All 11 S&P sectors finished lower. Real Estate provided the vanguard of the decline, sliding by 3.6%. Financials, Energy and Consumer Discretionary all fell more than 2% as well.
Following its regularly scheduled policy meeting, the Fed announced that it was raising its key rate by 25 basis points, in line with what Wall Street had widely expected. Meanwhile, Fed Chair Jerome Powell indicated that the central bank would remain committed to fighting inflation, even with the recent turmoil caused by the banking crisis.
While reassuring the markets that U.S. banks remain "safe and sound," the Fed chief indicated that "inflation pressures continue to run high" and left the door open for further hikes this year. He added that policymakers currently have no plans for upcoming rate cuts.
"Language provided by Federal Reserve Chairman Jerome Powell was rather ambiguous," analyst Daniel Jones told Seeking Alpha. "Instead of mentioning that 'ongoing increases' … might ultimately be required in order to bring inflation down, Powell stated that 'additional policy firming' may actually be the course taken in order to bring inflation down to around 2% moving forward. This seems to indicate that any optimism that inflation might come down easily and quickly would be overblown."
Jones added: "But still, the picture as a whole does seem to point to a much easier path moving forward than what we have experienced over the past several months. More likely than not, we can thank the banking crisis for this, with that entire series of events almost certainly having saved us from a more aggressive rate hike and schedule for additional hikes in the near future."
Yields pushed lower amid the Fed's interest rate announcement. The 10-year Treasury yield (US10Y) retreated 13 basis points to 3.48%, while the 2-year yield (US2Y) dropped 22 basis points to 3.96%.
Among active stocks, GameStop (GME) jumped nearly 40% after the video game retailer reported a surprise profit for Q4.