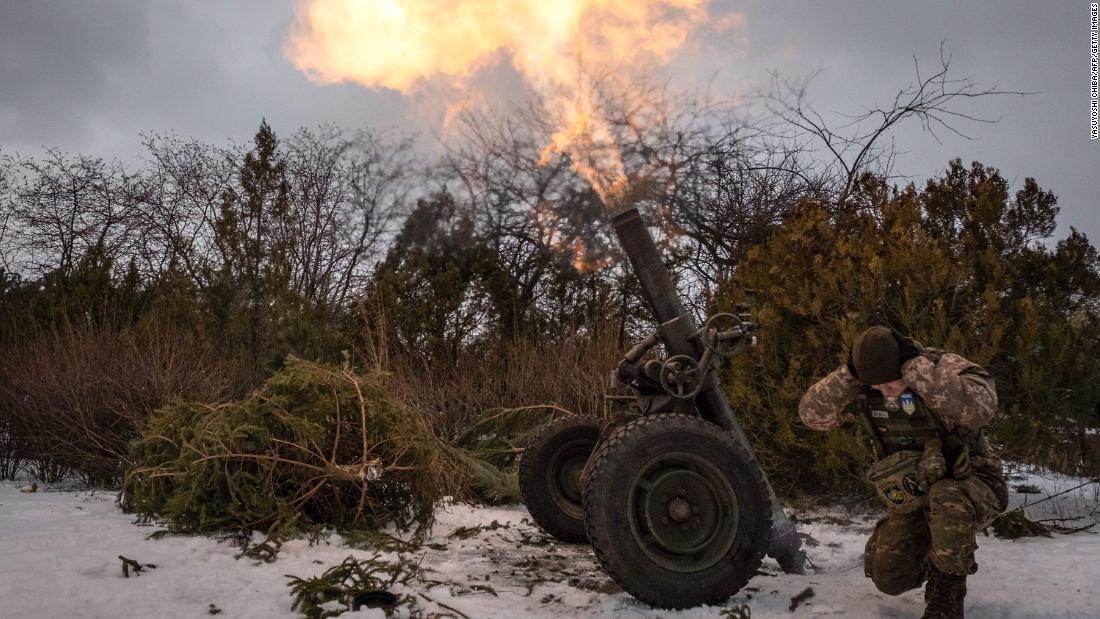 A video posted on social media, and verified by CNN, shows what appear to be dozens of coffins containing the bodies of Russian fighters, which had reportedly joined the Wagner private military company (PMC) to serve in Ukraine. 
Most coffins exhibited death certificates, names, the Russian region they were from and a combination of numbers and letters, seemingly number tags for each of the soldiers. 
One of the coffins shows the death certificate of Sergey Viktorovich Yumashev, who, according to local authorities in the Russian Republic of Khakassia, was 39 years old and died, along with another man from the same region, fighting for the Wagner group in Ukraine. 
"They served in the ranks of the PMC Wagner, selflessly participated in the liberation of territories from Ukrainian neo-Nazis and the protection of civilians," the Government of Republic of Khakassia said in a statement Wednesday, the same day the video surfaced. The statement repeats Moscow's bogus justifications for its invasion of Ukraine, which it falsely casts as a "de-Nazification" project required to protect Russian interests.
The Khakassia government does not clarify whether Yumashev volunteered to serve with Wagner or if he had previously been convicted and was drafted into Wagner in exchange for having his sentence commuted.
"The head of Khakassia, Valentin Konovalov, on behalf of himself and on behalf of the government of the republic, expresses condolences to the families," the statement added. "All necessary assistance will be provided to the families of the fallen soldiers."
CNN previously reported Russia, and specifically the Wagner PMC, were suffering heavy casualties as they tried to make gains in eastern Ukraine, specifically in the area around the Donetsk city of Bakhmut. 
Front line reports and social media videos over the past few months have showed numerous failed attempts by Russian infantry to break through Ukrainian lines with little to no armored support, taking heavy casualties in an attempt to overwhelm Kyiv's forces.
Satellite pictures from late January, taken by Maxar near the village of Bakinskaya, in the Krasnodar region of Russia, showed a rapidly expanding cemetery where many of those killed fighting for Wagner are being buried, according to founder and financier Yevgeny Prigozhin, whose visit to the graveyard was reported by Russian state news agency RIA Novosti. 
Analysis by the Institute for the Study of War at the time suggested the Bakinskaya cemetery seen in pictures, as well as nearby secondary location in the town of Goryachy Klyuch, could have held 1,000 dead Wagner soldiers. That number is thought to have expanded.