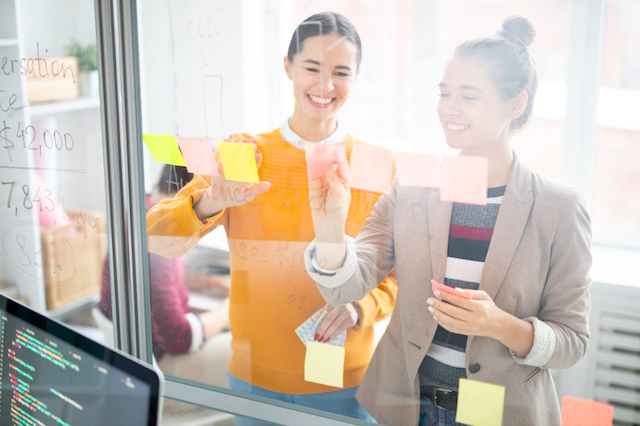 Retail Opportunity Investments Corp. (NASDAQ: ROIC)'s stock price has increased by 1.01 compared to its previous closing price of 12.89. but the company has seen a -3.20% decline in its stock price over the last five trading sessions.
Is It Worth Investing in Retail Opportunity Investments Corp. (NASDAQ: ROIC) Right Now?
Retail Opportunity Investments Corp. (NASDAQ: ROIC) has a price-to-earnings ratio that is above its average at 33.47x. and a 36-month beta value of 1.41. Opinions on the stock are mixed, with 1 analysts rating it as a "buy," 1 as "overweight," 7 as "hold," and 0 as "sell."
From Robots to Self-Driving Cars: 5 AI Stocks to Consider for Your Portfolio
The artificial intelligence (AI) revolution is already here and it's about to change everything we know about everything. With the global market for AI projected to grow from $137 billion in 2022 to over $1.81 trillion by 2030, there's never been a better time to invest in this burgeoning industry. That's why we've compiled a list of the Top 5 AI Stocks to Buy for 2023. These companies are at the forefront of the AI revolution, and have the potential to deliver huge returns to investors like you.
Get our free report, "Top 5 AI Stocks to Buy for 2023".
Sponsored
The average price predicted for Retail Opportunity Investments Corp. (ROIC) by analysts is $16.50, which is $3.48 above the current market price. The public float for ROIC is 121.14M, and at present, short sellers hold a 3.80% of that float. On March 22, 2023, the average trading volume of ROIC was 890.29K shares.
ROIC's Market Performance
ROIC's stock has seen a -3.20% decrease for the week, with a -11.13% drop in the past month and a -13.37% fall in the past quarter. The volatility ratio for the week is 2.89%, and the volatility levels for the past 30 days are at 2.48% for Retail Opportunity Investments Corp. The simple moving average for the last 20 days is -5.40% for ROIC stock, with a simple moving average of -15.72% for the last 200 days.
Analysts' Opinion of ROIC
Citigroup gave a rating of "Neutral" to ROIC, setting the target price at $17 in the report published on September 19th of the previous year.
ROIC Trading at -11.64% from the 50-Day Moving Average
After a stumble in the market that brought ROIC to its low price for the period of the last 52 weeks, the company was unable to rebound, for now settling with -34.90% of loss for the given period.
Volatility was left at 2.48%, however, over the last 30 days, the volatility rate increased by 2.89%, as shares sank -8.82% for the moving average over the last 20 days. Over the last 50 days, in opposition, the stock is trading -14.79% lower at present.
During the last 5 trading sessions, ROIC fell by -3.20%, which changed the moving average for the period of 200-days by -27.83% in comparison to the 20-day moving average, which settled at $13.70. In addition, Retail Opportunity Investments Corp. saw -13.37% in overturn over a single year, with a tendency to cut further losses.
Insider Trading
Reports are indicating that there were more than several insider trading activities at ROIC starting from POMERANTZ LAURA H, who sale 10,800 shares at the price of $13.78 back on Mar 07. After this action, POMERANTZ LAURA H now owns 55,557 shares of Retail Opportunity Investments Corp., valued at $148,789 using the latest closing price.
POMERANTZ LAURA H, the Director of Retail Opportunity Investments Corp., sale 6,425 shares at $15.55 during a trade that took place back on Dec 12, which means that POMERANTZ LAURA H is holding 59,704 shares at $99,940 based on the most recent closing price.
Stock Fundamentals for ROIC
Current profitability levels for the company are sitting at:
+34.20 for the present operating margin
+41.46 for the gross margin
The net margin for Retail Opportunity Investments Corp. stands at +16.45. Equity return is now at value 4.00, with 1.70 for asset returns.
Conclusion
To sum up, Retail Opportunity Investments Corp. (ROIC) has seen a bad performance recently. Analysts have differing views on the stock, with some seeing it as a "buy" and others as a "hold". It's important to note that the stock is currently trading at a significant distance from its 50-day moving average and its 52-week high.