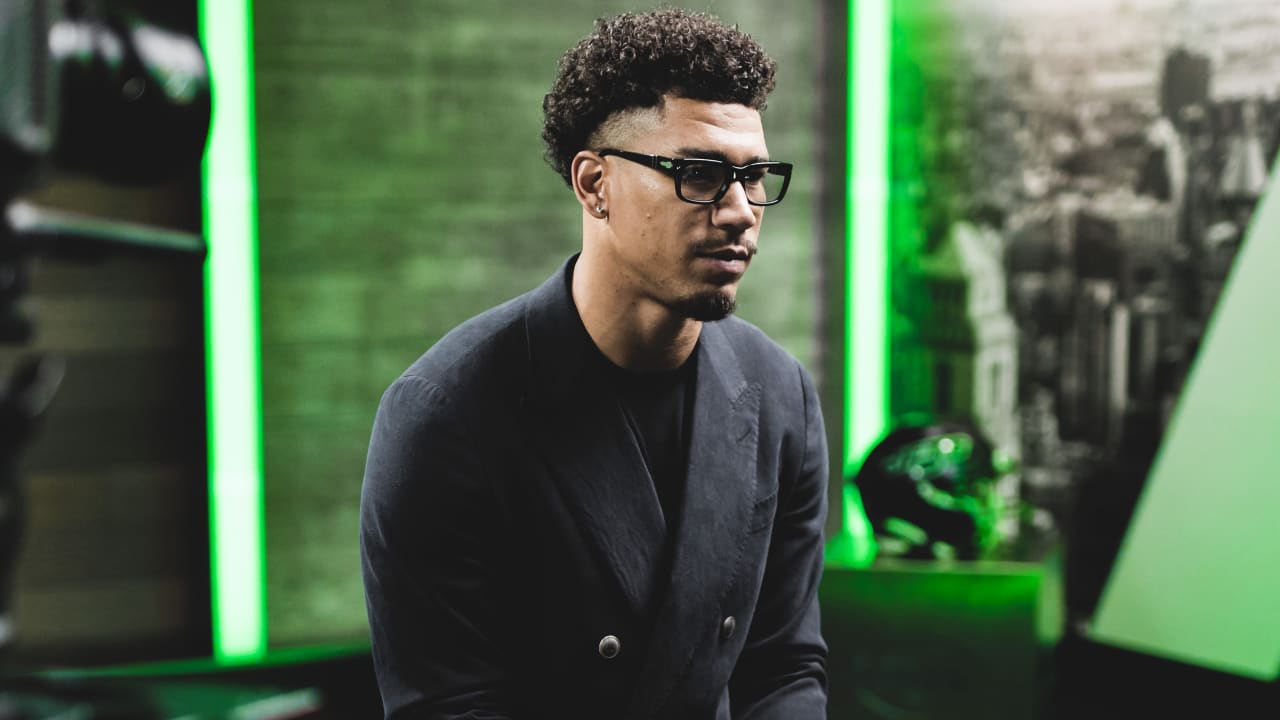 On the re-signing of Williams, Enunwa said: "It was the right decision from the perspective of a talented linebacker and a spark plug. It's also in terms of making your players happy. His brother [Quinnen] is on the team. He's a good player, he made a great choice."
He added: "The surprising thing about linebackers is that they have long careers and to be as young as he is [26] and to perform in the right system with the right pieces around him. A lot has to do with the line creating spaces and him fitting into the gap."
Douglas and the Jets did pick up a pair of versatile veterans in OL Wes Schweitzer, defensive back Chuck Clark (in a trade with Baltimore), OL Trystan Colon and P Thomas Morstead (who spent time with the Jets in the 2021 season).
Schweitzer, 29, has taken snaps at every offensive line position since being drafted by the Falcons in sixth round in 2017 out of San Jose State. He's played at left guard (2,219 snaps), right guard (1,979), center (430), left tackle (3) and right tackle (1).
"The more you can do in the NFL is what it's about," Enunwa said. "When you look at the O-line from last year, you need that. There was talent across the board, but not enough depth. [It's important] to have another guy like AVT [Alijah Vera-Tucker] who can play multiple positions, to have someone who can go in and fill that spot."
On Clark, who has missed only one game in six NFL seasons (in his rookie year of 2017), Enunwa said: "When you bring in guys who are great on and off the field [he was the Ravens' 2022 nominee for the Walter Payton Man of the Year Award], it also speaks to the competition they bring. Guys who have the ability to stay on the field, take a lot of reps, come into the room and push these guys … it's a great addition."
Jets Propose Rule Change at Annual League Meeting
This weekend will mark the start of the NFL's Annual League Meeting at The Biltmore in Phoenix, AZ. The sessions run through next Wednesday. It will be the second time since 2019 that the event has been held in person — because of the coronavirus pandemic the League Meeting was canceled in 2020 and held virtually in 2021.
In general, rule and policy changes, which are usually vetted, voted on and perhaps scheduled to be implemented, will be on the table in Phoenix.
Suggestions are considered by the 10-member Competition Committee, which then presents proposals to the owners. Any change must garner 24 votes from the 32 team owners.
This year, the Jets have offered an amendment to Rule 12, Section 2, Article 6 to expand the crackback prohibition to players who go in motion and go beyond the center to block (a "split-flow block") a defender below the waist.