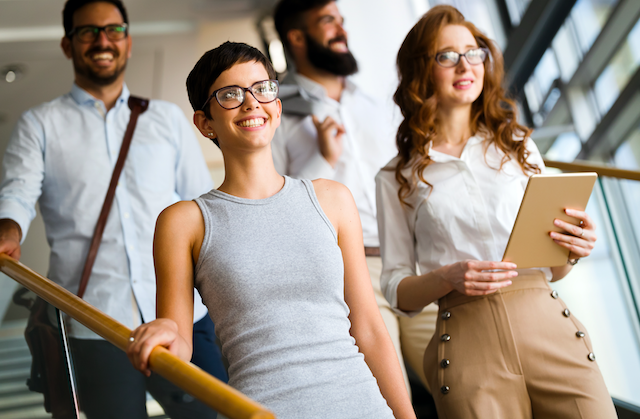 The US stock market has long been an attractive destination for investors worldwide. With a diverse range of investment opportunities and the potential for significant returns, it's no surprise that international students are increasingly interested in investing in this market. However, as an F1 visa holder, it's crucial to understand the regulations and limitations surrounding stock investments. This article aims to provide a comprehensive guide for international students who wish to navigate the US stock market, outlining the legal considerations, popular investment platforms, and useful resources for a successful investment journey.
Can International Students Invest in Stocks?
F1 Visa Limitations and Restrictions
International students studying in the US typically hold an F1 visa, which comes with specific limitations and restrictions when it comes to investing. While F1 visa holders are allowed to invest in stocks, they must be cautious not to violate their visa terms. Engaging in day trading or operating a business may be considered unauthorized employment, potentially jeopardizing their visa status.
From Robots to Self-Driving Cars: 5 AI Stocks to Consider for Your Portfolio
The artificial intelligence (AI) revolution is already here and it's about to change everything we know about everything. With the global market for AI projected to grow from $137 billion in 2022 to over $1.81 trillion by 2030, there's never been a better time to invest in this burgeoning industry. That's why we've compiled a list of the Top 5 AI Stocks to Buy for 2023. These companies are at the forefront of the AI revolution, and have the potential to deliver huge returns to investors like you.
Get our free report, "Top 5 AI Stocks to Buy for 2023".
Sponsored
General Guidelines for International Students Investing in Stocks
As an international student, you can invest in stocks as long as you adhere to the following guidelines:
Ensure your investments are passive and not an active source of income.
Avoid day trading or engaging in speculative transactions.
Be aware of tax implications and reporting requirements.
Risks and Rewards of Investing as an International Student
Investing in the stock market always comes with inherent risks, and international students should be aware of these before committing their finances. On the other hand, the potential rewards can be substantial if you make well-in formed investment decisions. By thoroughly researching and understanding the market, diversifying your investments, and managing risk, you can potentially grow your wealth over time. It's crucial, however, to remember that past performance is not indicative of future results and that investing always carries the risk of loss.
Popular Investment Platforms for International Students
Robinhood and its F1 Visa Requirements
Why does Robinhood need a Social Security Number (SSN)? Robinhood is a popular investment platform that requires users to provide an SSN as part of their account registration process. This requirement is in place to comply with US tax laws and anti-money laundering regulations. Unfortunately, Robinhood currently does not cater to F1 visa holders, as they require users to have permanent residency or citizenship status.
Alternatives to Robinhood
Stock apps without SSN requirements Several investment platforms do not require an SSN, making them more accessible to international students. Examples include:
Webull
TD

Ameritrade 

E*TRADE
Brokerage accounts that accommodate international students Some brokerage firms cater to international students by accepting alternative forms of identification, such as an Individual Taxpayer Identification Number (ITIN). These firms include:
Interactive Brokers.
Charles Schwab.
Fidelity.
How to Choose the Best Platform for Your Needs
When selecting an investment platform, consider factors such as fees, available investment options, user experience, and customer support. Research and compare different platforms to find the one that best suits your needs and preferences.
How to Invest in the US Stock Market
Research and Education
Following the US stock market Telegram channel Joining the US stock market Telegram channel is an excellent way to stay updated on market news and trends. Additionally, consider following reputable financial news websites, blogs, and social media accounts to expand your knowledge.
Other resources for learning about stocks and investing Take advantage of free online resources, such as Investopedia, YouTube tutorials, and investment podcasts, to educate yourself about stocks and investing.
Developing an Investment Strategy
Diversification and risk management
Diversification is key to managing risk in your investment portfolio. Allocate your funds across various assets, sectors, and regions to minimize the impact of market fluctuations on your overall returns.
Long-term vs. short-term investing
Determine your investment horizon, whether you plan to invest for the short-term or long-term, and choose investment strategies accordingly. As a general rule, long-term investing tends to be less risky and offers the potential for more significant returns over time.
Opening an Investment Account
Required documentation and identification
To open an investment account, you'll need to provide identification, such as a passport, proof of address, and either an SSN or ITIN.
Navigating tax implications for international students
Be aware of the tax implications of your investments, including capital gains taxes and dividend taxes. Consult with a tax professional or use tax software to ensure you accurately report your investment income and adhere to US tax laws.
Trading Stocks as an F1 Student
The Difference Between Investing and Active Trading
Investing involves buying and holding assets for the long term, while active trading involves frequent buying and selling to profit from short-term market fluctuations. F1 visa holders should avoid active trading, as it may be considered unauthorized employment.
Legal Considerations for F1 Students Engaging in Active Trading
In addition to the legal risks, active trading involves higher financial risks than long-term investing. It often requires a deep understanding of market dynamics, technical analysis, and the ability to make quick decisions. The potential for losses is significant, especially for inexperienced traders.
Starting a Business as an F1 Student
Restrictions and Limitations for F1 Students Starting a Business in the USA
F1 visa holders are generally not allowed to start a business or engage in self-employment activities in the US. Doing so could be considered a violation of their visa terms and may result in severe consequences, including deportation.
Alternative Options for Entrepreneurial International Students
International students interested in entrepreneurship can explore options such as participating in entrepreneurship-focused academic programs, joining entrepreneurship clubs, or seeking internships at startup companies. These activities can help develop entrepreneurial skills and build networks without violating visa restrictions.
The Importance of Seeking Legal Advice Before Starting a Business
If you're an international student considering starting a business, it's crucial to consult an immigration attorney to understand the legal implications and ensure you're not violating your visa terms.
Conclusion
Investing in the US stock market as an international student can be a rewarding experience, but it's essential to understand and adhere to the F1 visa restrictions. By focusing on long-term investments, diversifying your portfolio, and selecting the right investment platform, you can build a solid financial foundation during your time in the US. Remember to stay informed, conduct thorough research, and consider seeking professional advice when needed. As you continue to learn about investing and personal finance, you'll be better equipped to make sound financial decisions and pave the way for a bright financial future.