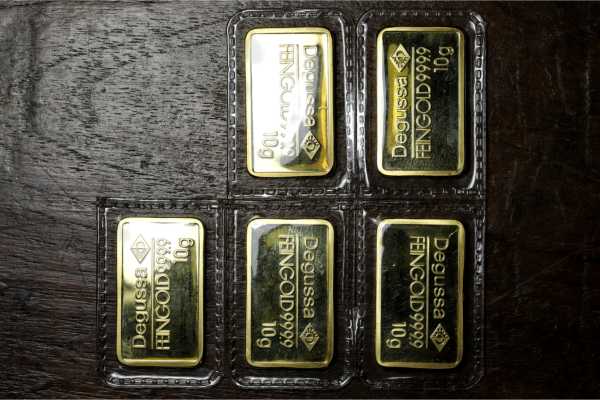 Disinflation or No Disinflation?
But surprising strength in hiring, wages and consumer spending – is now showing evidence that the economy isn't slowing down anything like as much as many had thought.
Take the last two weeks for example. There were 28 key U.S economic data releases and 24 of them came in above expectations – so much so that Citigroup's "Economic Surprise Index" has leapt into positive territory.
That's bad, or at least, it is for the Federal Reserve.
Over the past year, the Federal Open Market Committee has increased interest rates at the fastest pace in history to try to bring inflation down to its 2% target. Earlier this month, the Fed chose to slow the pace of its interest rate hikes – opting for a 25 basis point increase, following a series of super-sized 75 basis point and 50 basis point hikes last year.
The Fed has now raised interest rates eight times in a row since March 2022 – by a total of 450 basis points – to a range between 4.50% and 4.75%.
Though inflation has moderated from the 40-year high of 9.1% in June, it was still far above the Fed's target at 6.4% in January. It was just slight drop from December's reading, suggesting price pressures remain stubbornly high and that the Fed's campaign to crush inflation is still very much unaccomplished.
According to a growing chorus of leading Wall Street banks including Goldman Sachs, Bank of America and Citigroup "there are already signs emerging that the disinflation trend may prove to be transitory". If in a few months from now, inflation ticks higher, then the Fed may be forced to change their rhetoric again and that will tarnish their already damaged credibility.
Interestingly, we have seen this exact scenario play out before – in the 1970s and early 1980s, when the Fed slowed down the pace of rate hikes too fast – only to see inflation accelerate once again.
Will this time be any different? Only time will tell!
Calendar for the Week
Looking ahead, a highly anticipated array of key U.S economic releases will once again put the Fed's new disinflationary rhetoric to the test. These include; U.S fourth quarter GDP, the Fed's preferred measure of inflation – PCE Inflation data as well the hotly awaited ISM Manufacturing PMI report.
And just in case that wasn't enough to keep traders busy, also on the radar will be the FOMC Monetary Policy Meeting Minutes – topped off with a host of Fed speeches, which always has the potential to move the markets significantly.
Commodity Price Forecast for The Week of 20 – 24 February, 2023
Where are prices heading next? Watch The Commodity Report now, for my latest price forecasts and predictions: