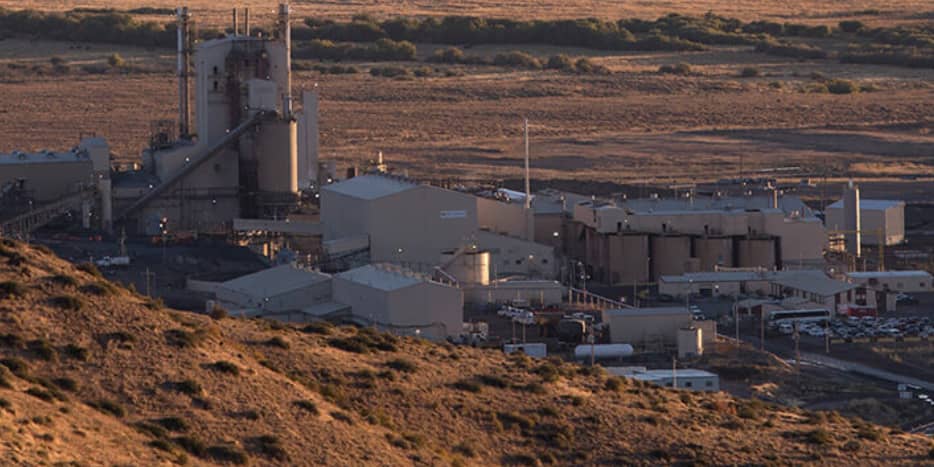 Here are some of the biggest movers on Tuesday, as the Federal Reserve begins deliberations on a key interest rate decision with the banking system wobbling.
Stock gainers:
First Republic Bank's stock
FRC,
-2.35%
rocketed 45% in afternoon trading after surrendering 47% on Monday. CNBC reported the bank has hired JPMorgan as an adviser, as executives from the top banks convene in Washington D.C. on Tuesday. Other regional banks, including PacWest Bancorp
PACW,
-8.76%
and Western Alliance Bancorp
WAL,
+6.82%,
also saw their stocks soar.
Tesla Inc. shares
TSLA,
-0.85%
shot up 7.0% after Moody's Investors Services lifted the electric vehicle maker's credit rating out of "junk" territory to Baa3, the first investment-grade rating.
New York Community Bancorp Inc.'s stock
NYCB,
-0.22%
added 6.5%, after surging 32% on Monday. The bank was upgraded to buy at DA Davidson on its deal to acquire part of Signature in a deal that's expected to lift earnings per share by 20% in 2024.
Meta Platforms Inc. shares
META,
+0.74%
shares rose 1.7% to $203,10, as the Facebook parent was upgraded to overweight from equal-weight at Morgan Stanley, with a $250 price target. "We are positive on META's structural pivot toward increased efficiency and (importantly) improving revenue, engagement and Reels trends," said the broker.
U.S. Xpress Enterprises Inc.'s stock
USX,
-0.50%
skyrocketed 298% after the  provider of truckload carrier services announced an agreement to be acquired by Knight-Swift Transportation Holdings Inc.
KNX,
+1.15%,
in a deal valued at $808 million. Knight-Swift shares rallied 7.1%.
Nike Inc. shares
NKE,
-2.26%
rose 2.2%, ahead of the athletic apparel maker's quarterly results due out after the close. And shares of GameStop Corp., which is also reporting results after the close, jumped 5.8%.
Harley-Davidson Inc.'s stock
HOG,
-1.23%
hiked up 4.7% after Morgan Stanley raised its rating to overweight from equal weight, citing valuation and confidence in management.
FleetCor Technologies Inc. shares
FLT,
-1.35%
tacked on 4.3% after Raymond James turned bullish, as the involvement of an activist investor has skewed the risk-versus-reward profile favorably.
BlackBerry Ltd. shares
BB,
-0.53%
got a 4.3% boost after the security software company said it agreed to sell about 32,000 patents and patent applications to Malikie Innovations Ltd. for up to $900 million.
Stock decliners:
First Majestic Silver Corp. shares
AG,
+5.82%
tumbled 24% as the company suspended mining activities at Jerritt Canyon in Nevada, which accounted for more than a fifth of its revenue last year.
Terran Orbital Corp.'s stock
LLAP,
+9.69%
dropped 9.8%, to reverse an earlier gain, after the satellite products maker reported fourth-quarter losses that narrowed from a year ago but were wider than expected, even as revenue tripled to beat expectations.