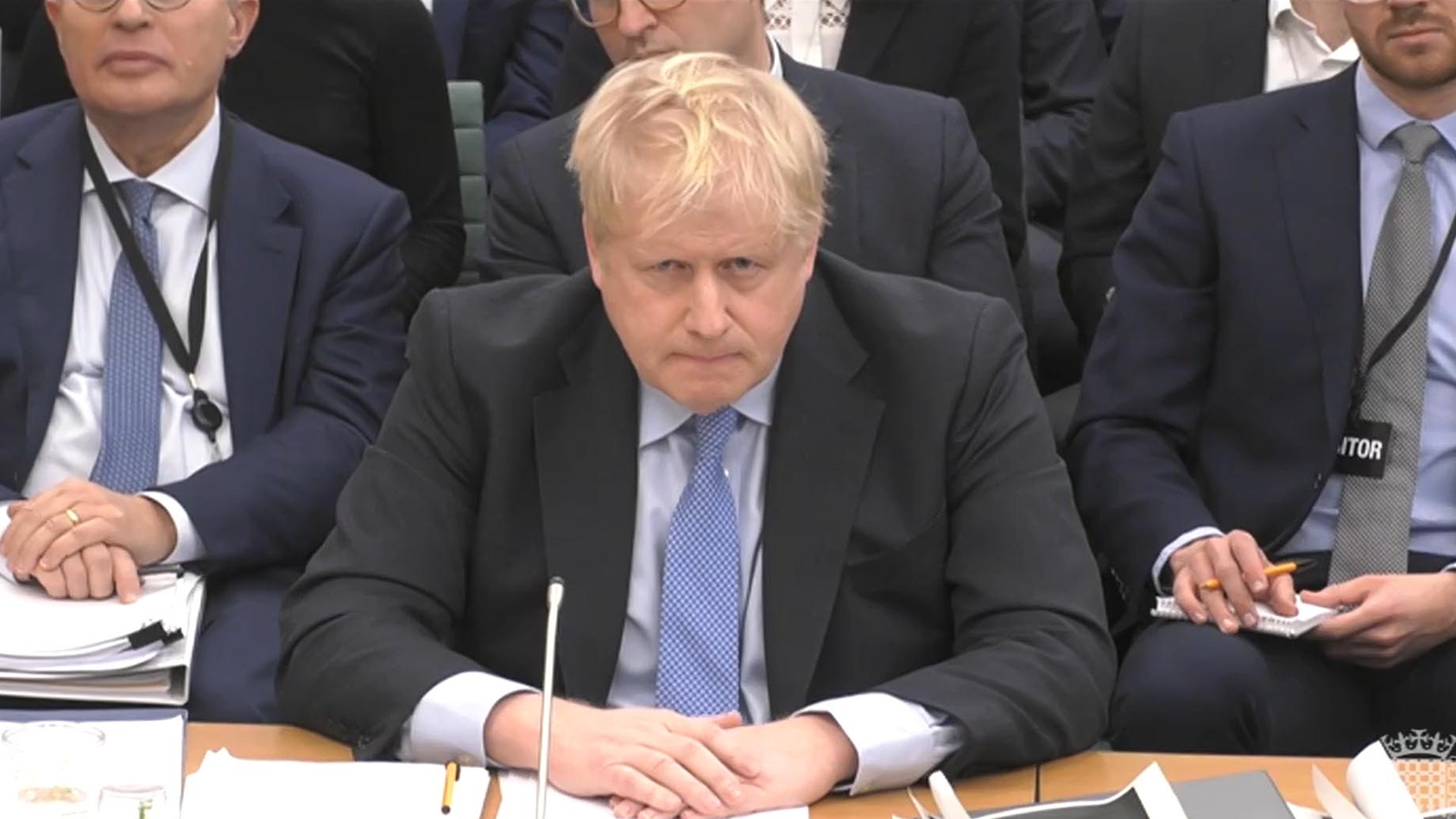 Boris Johnson's made a bullish appearance before an investigating committee. His evidence was defiant and, at times, tetchy.
He says he will believe "until his dying day" that it was okay to hold going away parties in No 10 Downing St during Covid lockdowns.
Mr Johnson said these qualified as being essential for work purposes, as it was his job to keep up morale during pandemic.
One gathering was held after two senior advisors had left under difficult circumstances and it was necessary for him to "steady the ship".
This will not have won over any new fans for Mr Johnson.
It has been pointed out that he was not telling the public that it was okay to hold going away gatherings at the time.
Labour MP Chris Bryant pointed out immediately afterwards that a lot of people would have been happy just to be able to say goodbye to loved ones who were dying, but were not allowed because of restrictions.
Ironically, one of the controversial leaving dos was for Mr Johnson's spokesperson James Slack, who, while political editor of the Daily Mail, was responsible for the notorious headline 'Enemies of the People' concerning judges who ruled that the consent of parliament was needed to trigger Article 50 and leave the EU.
---
Read more: Johnson tells partygate hearing 'I did not lie'
---
The committee of seven MPs – four Conservatives, two Labour and one SNP – will now have to decide what finding to recommend. It could potentially lead to a by-election.
There has been considerable pressure on the committee members in a manner reminiscent of the 'Enemies of the People' attack.
Jacob Rees Mogg condemned the committee as doing the work of "haters of Brexit", even though three of the four Tory members were firm Brexiteers.
Mr Rees Mogg also said the committee was a "kangaroo court". Nadine Dorries, another staunch ally of Mr Johnson, described it as a "witch hunt".
Privileges Committee member and right-wing Conservative MP Charles Walker asked Mr Johnson if he regretted that language.
Mr Johnson said he would "deprecate" the terms used but added: "I will wait to see how you proceed with the evidence".
He claimed to have proven that he had not intentionally, or recklessly misled parliament and that the committee had no evidence that he had.
The former prime minister was certainly telling the committee members that they had a fight on their hands if they found against him and a finding of contempt went to a vote of MPs.