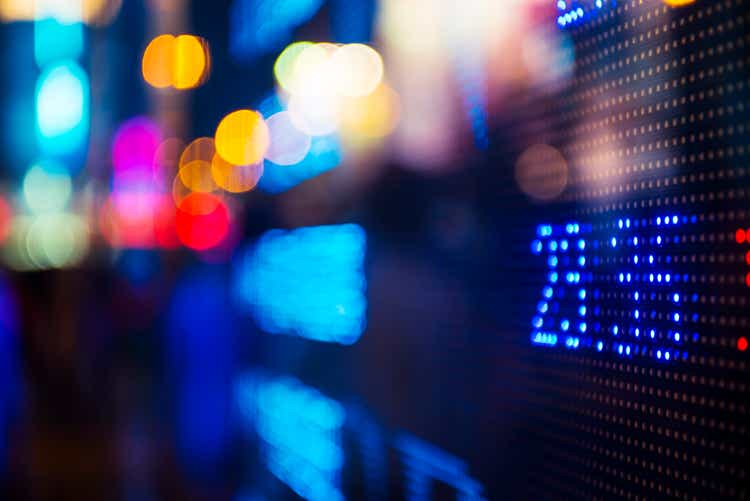 Japan -0.14%. Reuters Japan March Tankan shows small improvement for manufacturing & services indexes: manufacturing -3 from -5 in February; non-manufacturing +21 from +17 in February.
Japanese banks and financials led losses on the Topix on Thursday, following the moves of regional banks in the U.S. after Treasury Secretary Janet Yellen said the FDIC was not considering expanding bank deposit guarantees beyond its current limit.
China +0.44%.
Hong Kong +1.50%.
Australia -0.67%.
India -0.12%.
Overnight in the U.S., major US stock indices took a sharp tumble to the downside in the last minutes of trading closing at session lows. And so did yields. They too closed near the lowest levels of the day. The Dow Industrial Average Minus -530.49 points or -1.63% at 32030.12; S&P index -65.88 points or -1.65% at 3936.98; NASDAQ index -190.14 points or -1.60% at 11669.97.
The Federal Reserve hiked rates by 25 basis points and kept the terminal rate of 5.1% for the end of 2023. The Fed chair said that the overwhelming view is that rates will not come down until 2024 sometime (they see 4.3% as the ending rate in 2024).
Oil prices fell on Thursday following three sessions of gains, after U.S. Federal Reserve Chair Jerome Powell re-stated his commitment to curbing inflation, including the possibility of more interest rate rises.
Brent crude futures fell 80 cents, or 1%, to $75.89 a barrel by 00:09 GMT, while U.S. West Texas Intermediate crude (WTI) dropped 84 cents, or 1.2%, to $70.06.
Gold prices advanced on Thursday after the U.S. Federal Reserve hinted it was nearing a pause in its rate-hike cycle, making the safe-haven asset a more attractive bet in a future low interest environment.
Spot gold was up 0.4% at $1,976.98 per ounce, as of 0406 GMT. U.S. gold futures gained 1.6% to $1,979.90.
US futures higher. Dow Jones +0.53%; S&P 500 +0.61%; Nasdaq +0.71%.
More on the Bank Crisis
SVB Financial says FDIC took 'improper actions' to cut it off from cash
Should the FDIC deposit insurance cap be kept, waived or raised?
SVB's bid window extended amid "substantial interest' from potential buyers
After The Banking Turmoil: My Top Pick Among The 5 Largest U.S. Banks