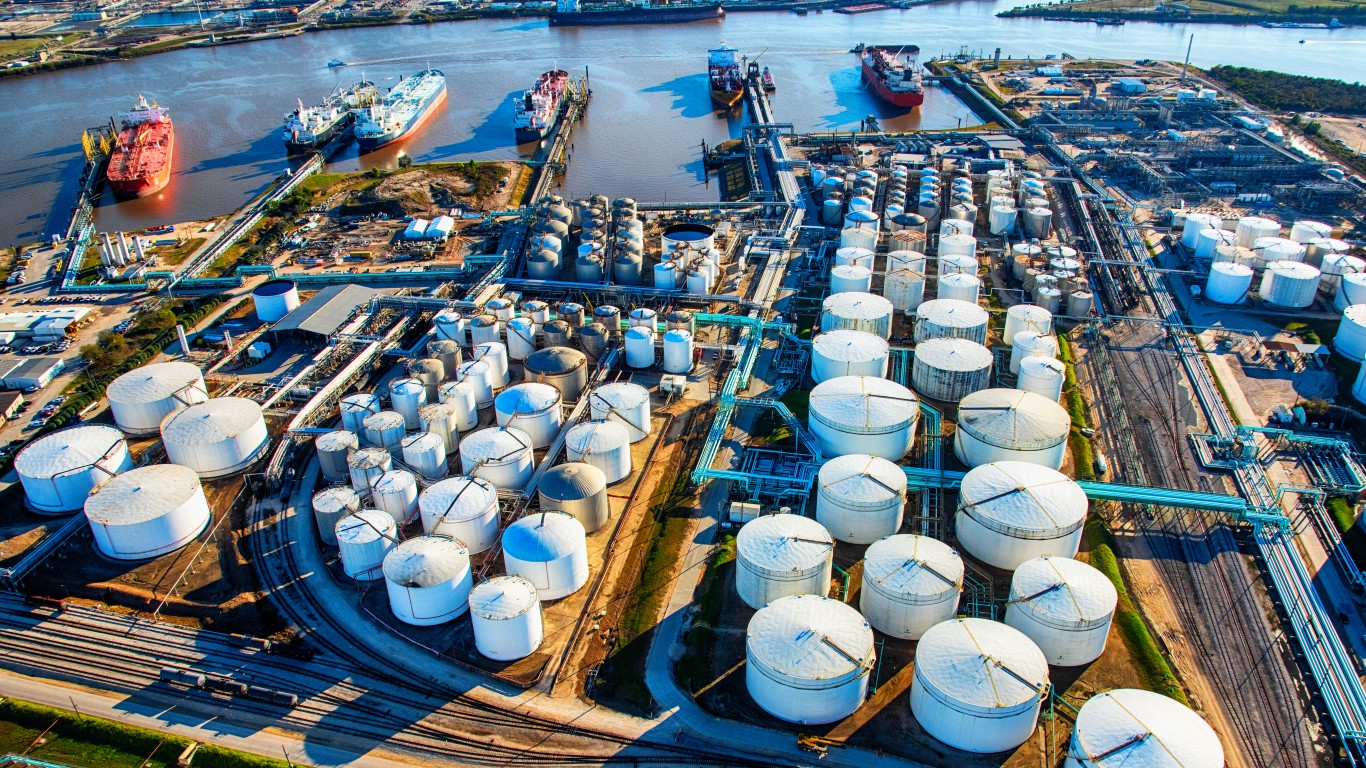 While many can argue about the use of oil and natural gas versus renewable sources, the reality is that the internal combustion engine and natural gas fired power plants are going anywhere any time soon. Both Brent and West Texas Intermediate crude have traded sideways to down for months and may be on the verge of a big summertime break-out to higher levels. While it is unlikely oil will hit the $120 a barrel mark as it did last summer, it is a good bet that both benchmarks will trade higher soon.
Income investors looking to the energy sector, which was the only sector to outperform in 2022, are often drawn to the energy master limited partnerships (MLPs), and with good reason. While they do tend to trade higher when the crude benchmarks do, their services to transport and store oil and gas are contract-based regardless of commodity pricing.
Oil sold off recently on the bank liquidity and contagion issues, and with China demand poised to explode later in the year, investors who step in now could be in for some sizable total return potential with the top MLPs. We screened our 24/7 Wall St. MLP research universe and found seven Buy-rated stocks with huge distributions that look like great buys now.
It is important to remember that no single analyst report should be used as a sole basis for any buying or selling decision.
Antero Midstream
With shares trading at just over $10 apiece, this well-run company offers a huge total return package. Antero Midstream Corp. (NYSE: AM) owns, operates and develops midstream energy infrastructure. It operates through two segments.
The Gathering and Processing segment includes a network of gathering pipelines and compressor stations that collects and processes production from Antero Resources' wells in West Virginia and Ohio.
The Water Handling segment delivers fresh water and offers other fluid handling services, such as wastewater transportation, disposal and treatment, as well as high-rate transfer services.
Investors receive an 8.96% distribution. Wells Fargo has its target price for Antero Midstream stock set at $13. The consensus target is $10.50. The shares closed 3% lower on Wednesday at $9.99.
Energy Transfer
This top MLP is a very safe way for investors looking for energy exposure and income. Energy Transfer L.P. (NYSE: ET) owns and operates one of the largest and most diversified portfolios of energy assets in the United States, with a strategic footprint in all the major domestic production basins.