Advancements in artificial intelligence have stunned the tech industry this year, with an intense race currently underway to create the best chatbot. This week, Google opened up a waitlist for its new AI tool, which promises to help people write essays, plan events and even get lunch ideas.
Here's what else you need to know to Get Up to Speed and On with Your Day.
(You can get "CNN's 5 Things" delivered to your inbox daily. Sign up here.)
1. Trump

Former President Donald Trump is bracing for several potential scenarios related to a possible indictment from the Manhattan grand jury probing a hush money scheme. Even as there are signs the investigation into Trump's alleged role in the scheme to quietly pay adult film star Stormy Daniels is nearing an end, it is not clear yet that the former president will be charged or when those charges could be unveiled. Still, Trump has created a media spectacle around how "unfair" an indictment would be – a move likely intended to fire up his base to generate funding for his 2024 presidential bid, analysts say. Separately, the Justice Department has also convinced a federal judge that Trump used one of his defense attorneys in furtherance of a crime related to the classified documents probe. This marks the first time that the DOJ is arguing it has evidence that Trump may have committed a crime.
2. Economy

An announcement on interest rates and new economic projections are expected from the Federal Reserve later today. It will be the first time the world hears from Fed officials since the collapse of Silicon Valley Bank – and as the US banking system remains under intense pressure. If the Fed follows its pattern of aggressive rate hikes over the past year, it will likely raise interest rates by a quarter of a percentage point, or 25 basis points, underscoring its commitment to fighting inflation. However, some analysts say there is a chance policymakers may decide to hold rates steady this time around due to the ongoing banking turmoil. 
<div data-uri="archive.cms.cnn.com/_components/video-resource/instances/h_b10cc64d61b23c7edfe218ddab2c766b-h_32598db6dbfbfec6e1db86ff4e067b27@published" data-component-name="video-resource" data-editable="settings" class="video-resource" data-video-id="world/2023/03/22/exp-fed-interest-rates-justin-wolfers-intv-fst-032202seg1-cnni-business.cnn" data-live data-analytics-aggregate-events="true" data-custom-experience data-asset-type data-medium-env="prod" data-autostart="false" data-show-ads="true" data-featured-video="true" data-headline="Countdown to Fed's big decision on interest rates" data-description="CNN's Rosemary Church interviews Justin Wolfers about what the U.S. Fed is likely to do with interest rates amid a bank meltdown, jittery markets and high inflation." data-duration="04:39" data-source-html='<span class="video-resource__source"> – Source:
<a href="https://www.cnn.com/" class="video-resource__source-url">CNN</a>
</span>' data-fave-thumbnails='{"big": { "uri": "https://media.cnn.com/api/v1/images/stellar/prod/230322031019-exp-fed-interest-rates-justin-wolfers-intv-fst-032202seg1-cnni-business-00015503.png?c=16×9&q=h_540,w_960,c_fill" }, "small": { "uri": "https://media.cnn.com/api/v1/images/stellar/prod/230322031019-exp-fed-interest-rates-justin-wolfers-intv-fst-032202seg1-cnni-business-00015503.png?c=16×9&q=h_540,w_960,c_fill" } }' data-vr-video data-show-html="" data-check-event-based-preview data-network-id data-details>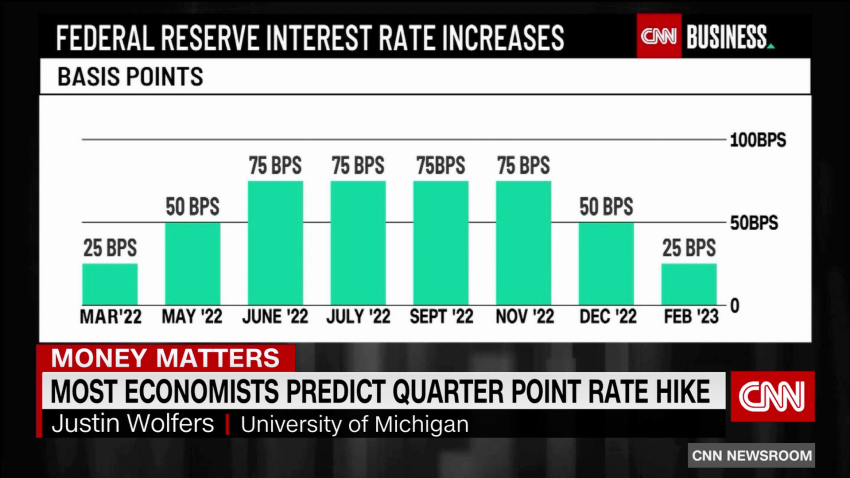 Countdown to Fed's big decision on interest rates