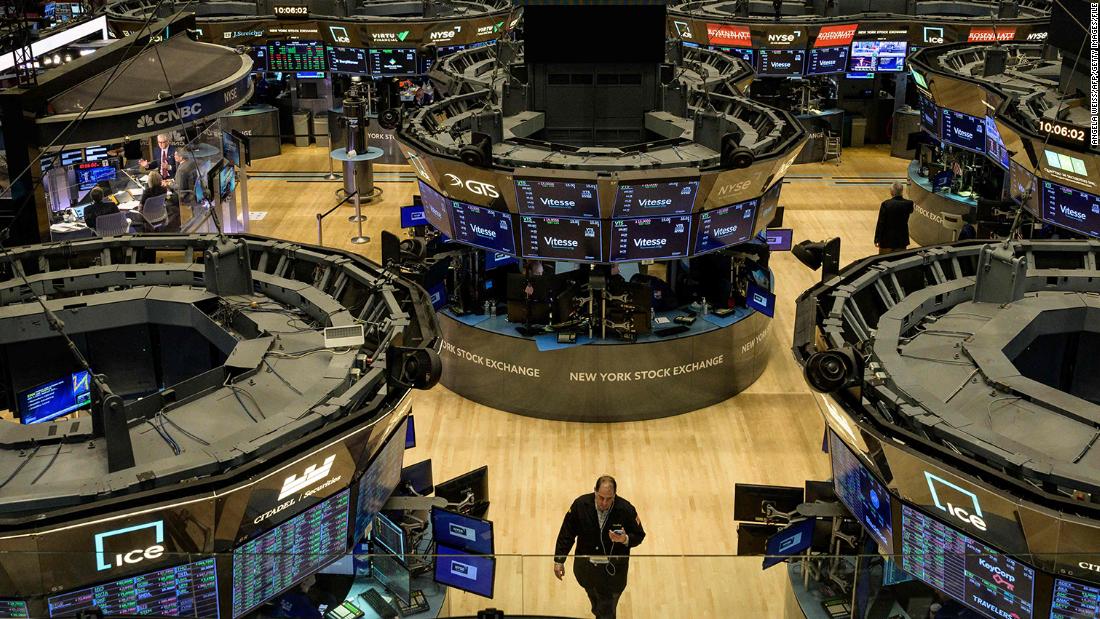 Markets in Europe and Asia tumbled Friday following a sharp selloff in banking stocks in the United States as a major tech lender said it had to sell shares to plug a hole in its finances.
SVB Financial Group, which is partnered with nearly half of all venture-backed tech and health care companies in the United States, was forced to raise capital after it sold part of its portfolio of US Treasuries at a loss to cover a rapid decline in customer deposits.
Its stock cratered 60% on Thursday, and was down 46.6% in premarket trading on Friday.
"Lots of banks hold large portfolios of bonds and rising interest rates make these less valuable — the SVB situation is a reminder that many institutions are sitting on large unrealized losses on their fixed-income holdings," commented Russ Mould, investment director at UK broker AJ Bell.
Europe's benchmark Stoxx Europe 600 index fell 1.5% in early trading, while London's bank-heavy FTSE 100 (UKX) index slid 1.8%.
The Stoxx Europe 600 Banks index, which tracks 42 big European banks, including those in the United Kingdom, sank by more than 4% Friday morning. Shares in banking giant HSBC (HSBC) tumbled nearly 5% Friday. The shares of Barclays (BCS) were down 3.4%, Deutsche Bank (DB) 7.4% and Italy's Unicredit (UNCFF)3.6%.
In Asia, Hong Kong's Hang Seng (HSNGY)led losses in the region, sinking 3%, while China's Shanghai and Korea's Kospi fell 1.4% and 1% respectively.
Asian markets have also been pressured this week because China has failed to announce any major economic stimulus during its National People's Congress.
Meanwhile, Japan's Nikkei ended Friday down 1.7% as the country's central bank decided to keep its ultra-low interest rates unchanged.
US stocks dipped in pre-market trading. Futures on the benchmark S&P 500 (DVS) index fell 0.43%, while futures on the tech-heavy Nasdaq Composite (COMP) dropped 0.2%.
The losses come after US bank stocks logged the largest falls in nearly three years on Thursday. The KBW Bank Index, which tracks 24 leading US banks, fell 7.7%, its biggest drop in almost three years.
The selloff is a sharp turnaround for the global banking sector, which, until Thursday, had enjoyed surging stock valuations since last fall.