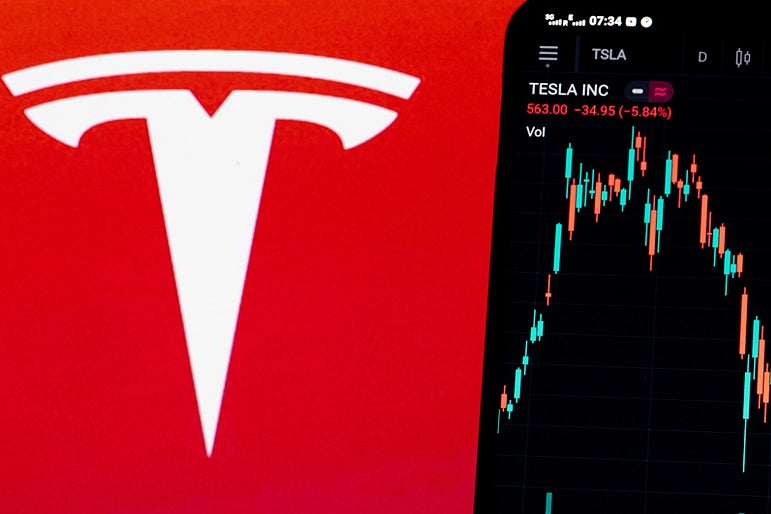 Tesla Inc. TSLA shares could fall for a fourth straight session, going by the pullback in premarket trading on Thursday.
What Happened: The recent lackluster phase started after Tesla disappointed with its March 1 Investor Day. Much against expectations by analysts and investors, the company failed to divulge a concrete timeline for a cheaper car model.
Since closing at $202.77 on March 1 ahead of the event, the stock has shed 10.24%.
See Also: Everything You Need To Know About Tesla Stock
Between the event and Wednesday, the stock rose in only one out of five sessions.
The company is also hit with negative headlines regarding regulatory scrutiny over quality issues with its vehicles and a fatal crash involving one of its vehicles. Tesla CEO Elon Musk, who also serves as the CEO of Twitter, received backlash over his exchanges with a terminated Twitter employee on the platform.
This apart, factors extraneous to the company may also work against the stock. The imminent release of Friday's jobs data could create indecision among traders, given its implication for the Fed rate decision in late March.
Why It's Important: Notwithstanding the recent weakness, the stock is still higher for the year, having advanced about 48%.
Analysts, however, are hopeful of Tesla doing well in the long run. Berenberg analyst Adrian Yanoshik, on Wednesday, raised the price target for Tesla's stock from $200 to $210. The analyst referred to the company's volume advantage as "weaponized capacity."
Cathie Wood sees Tesla as being able to cut its vehicle costs by 50% and having a competitive advantage with respect to robotaxi service due to the massive volume of vehicle data it has access to.
Price Action: In premarket trading on Thursday, Tesla shares were down 2.91%, to $176.70, according to Benzinga Pro data.
Read Next: Meet Tesla's All-Star Leadership Team: The Brilliant Minds Behind Elon Musk's Billion-Dollar EV Venture