TAIWANESE businessmen are looking at investing in the Philippines, particularly consumer electronics, among others, according to the Philippine Economic Zone Authority.
PEZA said it briefed a Taiwanese business delegation on March 6 on investment opportunities in the ecozones, as arranged by Philippine Trade and Investment Center-Taiwan (PTIC-Taiwan) under Commercial Counsellor Anthony Rivera and Investment Officer Terry Lin.
According to the investment promotion agency, the Taiwanese group comprises  8 manufacturing and 2 logistics companies that are "eyeing" to register their export and domestic market-oriented projects under PEZA and the Board of Investments (BOI).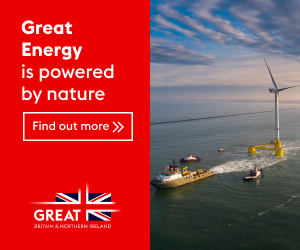 "The prospective Taiwanese investors are into manufacturing of consumer electronics, car brake pads, screws and other steel products, centrifugal fans, hardware materials, paper and packaging products," PEZA Officer-in-Charge Tereso O. Panga said in a statement on Thursday.
Currently, Panga said 109 Taiwanese locator companies are registered with PEZA, generating P33.165 billion worth of investments, $765.249 export revenues and 38,749 direct jobs.
"Our top Taiwanese ecozone investors are Sunon Properties, Tong Hsing Electronics, Kinpo Electronics, Acbel Polytech and Bojie Development Corporation," Panga noted.
The investment promotion agency added that it is working on "realizing" the US$65 million in investment pledges from the outbound investment mission held in Taiwan in October 2022, which the agency co-organized with the PTIC-Taiwan, BOI, Manila Economic & Cultural Office (MECO), Taipei Economic and Cultural Office in the Philippines (TECO) and the Taiwanese Chamber.
China delegation
IN a separate investment briefing, Peza said it made an investment promotion pitch before a "big delegation" of Chinese investors from the Yiwu China Commodities City.
"The economic cooperation with Yiwu will surely increase investment and trade for the country as we attract Yiwu small commodity manufacturers to set up their production facilities ideally in the ecozones," the Peza interim chief said.
Under the Corporate Recovery and Tax Incentives for Enterprises (CREATE) regime, Panga said Peza may now register with incentives for the SMEs and manufacturing companies that will locate in the economic zones to cater to the domestic market.
"These ecozone-manufactured products can be readily made available to the domestic market, which are expected to be cheaper [as compared to imported products] and thus, benefiting the Filipino consumers," Panga noted.
He added that the entry of these small commodity producers will "stimulate" as well the tourism industry and economy in general with the integration of local SMEs into the ecozone value chain.
According to Peza, the Yiwu China Commodities City (YCCC) is located in Yiwu City, Zhejiang province. With more than 75,000 stores and small commodity producers of 2.1 million items in 26 large-scale business categories, Yiwu market has trade relations with more than 210 countries and regions around the world.