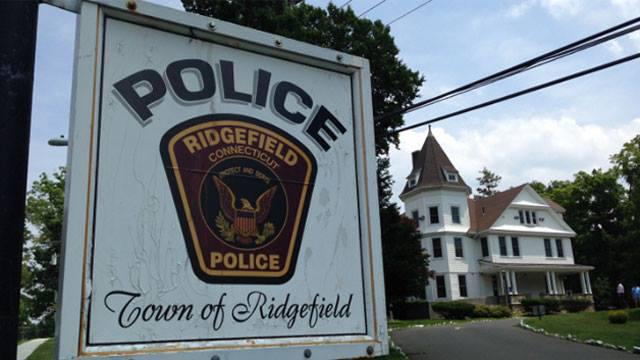 RIDGEFIELD — The town would add two new officers to its police force under a $162 million budget proposal that also invests in road improvements and covers an increase in pension costs. 
If approved by the town's finance board and residents, the total town and school budget would increase by about 4 percent from the current year's budget of about $156 million, First Selectman Rudy Marconi said. The town budget is comprised of town operations, schools and debt service.
"We know that police work has changed substantially since '08-'09 and the types of calls, the response to those calls, is much more demanding of officers and personnel. The training is much different than it ever was before. We're calling on the men and women of the police department to be prepared to be ready to serve as the people of Ridgefield," Marconi said at last week's selectmen meeting. "We would be best served as a community to two people at this time."
Selectmen unanimously recommended the proposed budget, which includes the school board's $110.6 million request. There'll be a public hearing March 27 at East Ridge Middle School where residents can ask questions. The finance board will then review the budget. A proposed tax rate has not been set. 
Budget drivers
Selectmen proposed adding two police officers, to total 42, at a cost of about $104,000 for each officer. That would be an increase to the police budget from about $5.6 million to about $5.9 million, or about 5 percent.
Marconi said two police officer positions were eliminated through attrition around 2008. 
"It was part of our agreement to cut back at the beginning of the recession. No one was laid off," he said, adding the department didn't fill vacancies when the officers left their position.
Ridgefield police Capt. Jeffrey Raines said there were about 14,000 total incidents last year.
"There's a million (kinds of incidents), from calls that we had to respond to that were called in, calls that were self initiated — like vehicle stops, security checks," he said.
Road improvements also play a role in the proposed budget.
Selectmen recommended about $2.7 million in roads/drainage Americans with Disabilities Act infrastructure, an increase of 66 percent over the current year's road budget of $1.6 million.
"We need to do more roads and what we're doing is utilizing not just milling and paving, we're looking at different types of processes," Marconi said.
The town is looking into a process called oil and chips to extend the life of its roads, which could extend its life for an extra five years or more, he said.
Another budget driver is the town's contribution to the pension fund.
"Our pension went up $600,000 due to poor market performance last year," Marconi said. The current pension of about $300,000 would be increased to about $900,000.
Other budget items
The selectmen unanimously approved the education board's proposed 2023-24 budget of $110.6 million. This would be a 3.79 percent increase in spending for the next school year. The budget plan is about $4 million more than the current year's budget of $106.6 million. 
"Some of the drivers in there I saw were the additions with the school security officers — nine, plus a director of school security," Marconi said. "The schools are changing their format, but it was offset by the reduction of the outsourcing that was being spent."
The district would hire a full-time director of security for $120,000 a year. That person will be paid by the district's budget for Elementary and Secondary School Emergency Relief funds, for the remainder of the fiscal year.  
The cost of the security officers, at about $360,000, would be offset by a reduction in the budget of about $500,000 in outsourced security services.
During budget discussions, parents called for adding two more art teachers so each elementary school would have their own art teacher. Many parents raised that issue at the education board meetings but the administration and board felt confident the current approach provides quality and equitable art education. 
The recommended operating budget on the town side is about $42 million, an increase of about 7 percent or about $3 million from the current year's operating budget of about $39 million.
The proposed debt service for fiscal year 2024 is about $6.9 million. This would be a decrease of about 16 percent or about $1.3 million from the current year's debt. service, which is about $8.3 million. The decline is a result of the town working to pay off about $90 million on building projects in the early 2000s.