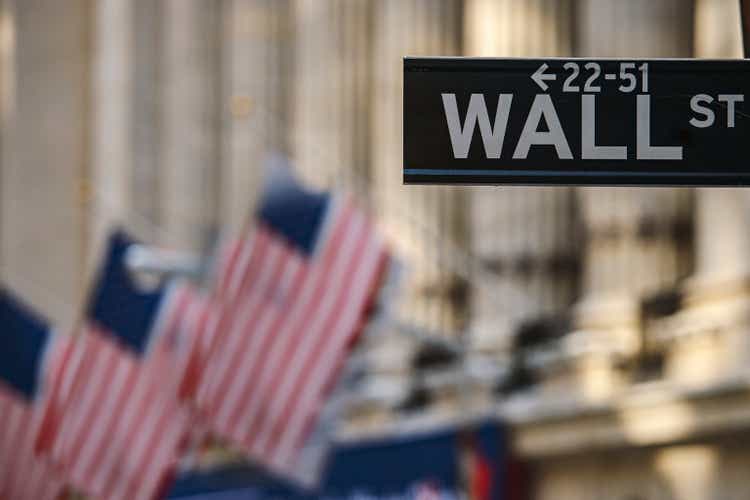 U.S. stocks on Thursday were on track to post solid losses, with the benchmark S&P 500 gauge falling below key support levels.
An initial bump caused by an unexpected jump in jobless claims appeared to fade early in the day ahead of the highly anticipated non-farm payrolls report on Friday. Market participants also digested President Joe Biden's taxation-heavy proposed budget.
Into the final hour of trading, the tech-heavy Nasdaq Composite (COMP.IND) was down 1.62% to 11,388.79 points, while the blue-chip Dow (DJI) had retreated 1.35% to 32,357.07 points. The S&P 500 (SP500) slipped 1.51% to 3,931.86 points, having breached both its 100-day and 200-day moving averages.
All 11 S&P sectors were now trading in the red, led by a more than 3% fall in Financials.
Wall Street's major indices slipped on Tuesday following Federal Reserve chair Jerome Powell's hawkish testimony that signaled higher rate hikes ahead, before stabilizing somewhat on Wednesday after Powell said that no decision had been made yet on ratcheting up the pace of rate hikes.
On Thursday, the number of Americans filing for initial jobless claims the past week rose more than anticipated to 211K versus the consensus number of 195K. It was the first time the figure crossed the 200K mark since January. Market participants took heart from the data earlier in the day as it pointed to a cooling labor market, an area which the Fed is paying close attention to in determining its rate hikes.
The boost to sentiment from the jobs data appeared to quickly fade with the three major averages turning decisively lower after mid-day. In focus now will be the jobs report tomorrow which will be watched closely by both market participants and the Fed.
Additionally, traders parsed President Biden's proposed federal budget plan which seeks to impose a 25% minimum tax on billionaires and a significant increase to the capital gains tax.
Treasury yields were lower on Thursday. The 10-year Treasury yield (US10Y) dipped 6 basis points to 3.92%. The 2-year yield (US2Y) fell 17 basis points to 4.90%.
Among active stocks, SVB Financial (SIVB) cratered more than 40% and was the top percentage loser on the S&P 500 (SP500) after announcing an equity raise and the sale of a securities portfolio.
U.S.-listed shares of JD.com (JD) slipped despite a quarterly results beat as investors were disappointed with its slowdown in revenue.
Meanwhile, cryptocurrencies were also in focus on Thursday, after crypto-friendly bank Silvergate (SI) said it would wind down operations. Bitcoin (BTC-USD) slid to its lowest in more than three weeks while ethereum (ETH-USD) retreated.