If Bill Belichick didn't like what he saw in 2022, then the New England Patriots coach has the freedom, money and draft capital to make big changes for 2023.
The Patriots didn't finish the season at a level that's up to their normal standards. But given their difficult schedule, they finished roughly where they should have — at 8-9, which I projected would be their record before the season. This isn't necessarily to pat myself on the back, but rather to put into perspective what Belichick and the Patriots did with a fairly mediocre roster. We're just unaccustomed to Belichick's teams meeting — rather than exceeding — expectations.
Before Week 1, the 2022 Patriots seemed like playoff contenders. And they were. They didn't seem like Super Bowl contenders. And they weren't.
But you can bet that Belichick, who is 18 wins from tying Don Shula's all-time record, is in a hurry to get his team back into shape. It's possible he makes big moves to put New England in a better position to compete for a Super Bowl. Because if I were a betting man, I'd put money on the fact that Belichick doesn't like that Tom Brady has a Super Bowl win without him — and the Patriots coach hasn't won one without Brady.
With Belichick's legacy on the line, we might just see him do something he doesn't typically do. We might see New England spend big in free agency. And that's tricky, considering owner Robert Kraft has suggested that he views the draft as being the best way to build a team.
"If you want to have a good, consistent, winning football team, you can't do it in free agency. You have to do it through the draft," Kraft said in April 2021 after Belichick shattered free-agency spending records in guaranteed money earlier that year. "That's when you're able to get people of great talent — whether it's Willie McGinest or Tom Brady — you get them at a price where you can build a team and be competitive."
It felt like a message to Belichick: Quit spending my money.
Have Patriots become a dysfunctional organization?
Colin Cowherd reacts to reports of drama and dysfunction during the Patriots' 2022 season.
But after this season? When quarterback Mac Jones looked like he needed help at just about every position on the offense? Maybe Kraft might loosen the purse strings. It is obviously fool's gold to chase success in free agency; New England's class in 2021 netted a mixed bag of players. Then again, the New York Jets and Jacksonville Jaguars had terrific 2022 offseasons with a massive injection of veteran talent in free agency.
So it's possible to upgrade a roster through free agency — when done right. Let's look at what will be atop Belichick's list heading into the new league year.
How healthy is the Patriots' salary cap situation?
New England will have $32 million in salary cap space for 2023, according to Over The Cap. That gives the Patriots the seventh-most cap space in the NFL. It pales in comparison to teams like the Bears ($98 million) and even the Falcons ($66 million). But the Patriots have buying power this offseason. They can be contenders to retain their own free agents while also looking for upgrades at just about any position.
Who are the top pending free agents for New England?
Receiver Jakobi Meyers: The slot receiver has made massive strides in his first few seasons in the NFL, ultimately leading New England in receiving yards over the past two seasons. Once an undrafted free agent, Meyers developed into a rotational slot receiver — and then a starting slot receiver. When his scouting report clearly stated that he was not a red-zone threat, he developed his game there and finished the 2022 season with six of the team's 19 receiving touchdowns. That's a whopping 32%. Translation: This guy is about to get paid! I'm thinking he'll make somewhere just south of $15 million per year. And I can't see the Patriots matching an offer that high.
Safety Devin McCourty: McCourty did another media tour this offseason and seems to be building his résumé to eventually move into broadcasting. So the question will be how much money he'll get to stay with the Patriots — and how much money he'll get in the media industry. I think New England can and should coax him back with a lucrative one-year deal.
Cornerback Jonathan Jones: Jones displayed surprising versatility, stepping away from the slot spot and into an outside cornerback role for the first time this season — even though he's 29 years old. You don't see that often. Slot cornerbacks typically stay there for their whole career. Jones' play on the outside was impressive. It's easy to imagine that the Patriots value him more than other teams, given his success on special teams and in multiple roles on the defense. But New England also has drafted slot cornerback Marcus Jones and outside cornerback Jack Jones. It'll be interesting to see if the Patriots ultimately look to the youngsters in 2023 and let Jon Jones sign elsewhere.
Who should the Patriots target in free agency?
Chiefs tackle Orlando Brown: Free agency will have a surplus of tackle options. And New England will need a tackle, with Isaiah Wynn almost definitely headed elsewhere. The Patriots might also want to move Trent Brown to the right side after an inconsistent year on the left side. So New England could help out Mac Jones with another hulking blindside blocker. Brown is the biggest name after Kansas City elected not to place the franchise tag on him. But the 49ers' Mike McGlinchey and the Falcons' Kaleb McGary will also get big contracts this offseason. Would the Patriots spend big? Or would they draft high at tackle instead?
Bills linebacker Tremaine Edmunds: Maybe I'm thinking that lightning will strike twice. But isn't that how lightning works? It's more likely to strike twice in the same place than anywhere else. What the heck am I talking about? Back in 2017, the Patriots signed CB Stephon Gilmore to a massive deal, stealing him from the Bills. In this scenario, the Patriots would re-create that idea, signing Edmunds away from Buffalo for a massive deal. Edmunds would, in effect, be the new Dont'a Hightower.
Buccaneers cornerback Jamel Dean: If the Patriots do want to improve their CB1 situation, Dean would be an obvious solution. He's young, he's elite, and he'd instantly push Jalen Mills into a CB2 role where he's much more comfortable.
Lions receiver DJ Chark: The Patriots want speed. They said that last season. Well, Chark is probably the fastest available wideout. In 10 games with the Lions, Chark posted 30 catches, 502 yards and three touchdowns. It's not incredible, but maybe his asking price isn't as high as the other top options (Meyers, Odell Beckham Jr. and JuJu Smith-Schuster).
What trade targets might the Patriots consider?
Bengals receiver Tee Higgins: This would be quite the blockbuster. Cincinnati made it clear it doesn't want to trade this guy. But if the Patriots put a first-rounder on the table? Then maybe something happens. So would the Patriots prefer a starting right tackle on a rookie deal? Or would they prefer a WR1 entering his prime on a big deal? If it were me, I'd take the surer thing (Higgins) at a position (receiver) the Patriots have struggled to scout. Because if Higgins is a hit, then no one will care about the price tag.
Broncos receiver Jerry Jeudy: He's the poor man's Higgins. Jeudy is a solid young player — he came from Alabama, which is a Belichick favorite. Jeudy is a bit of a buy-low candidate, with more risk. But I'm not sure why the Broncos would want to deal him after hiring head coach Sean Payton, who is going to need every weapon available to get Russell Wilson going again. So we'll see if Jeudy is even available or whether the rumors are nothing more than that.
Prior to joining FOX Sports as the AFC East reporter, Henry McKenna spent seven years covering the Patriots for USA TODAY Sports Media Group and Boston Globe Media. Follow him on Twitter at @McKennAnalysis.
Top stories from FOX Sports:
FOLLOW
Follow your favorites to personalize your FOX Sports experience
---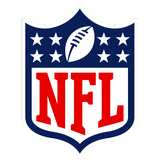 Get more from National Football League Follow your favorites to get information about games, news and more
---