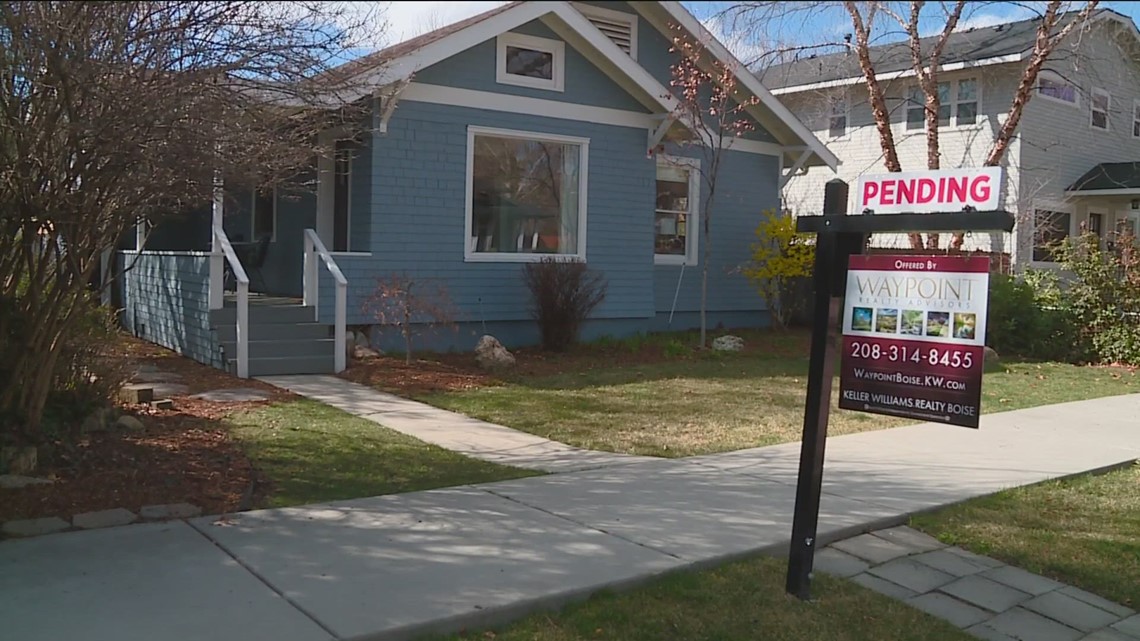 One local mortgage manager said high interest rates make it difficult for people to qualify for loans.
BOISE, Idaho — Despite an uncertain market, experts agree there is some good news for homeowners. 
"A lot of homebuyers that weren't able to get in the last couple of years because of how hot the market was. We're now seeing them be able to come in and negotiate and actually buy homes," said Jared Cook, a mortgage manager with Zions Bank.
But interest rates — and the cost of borrowing — are back in the rise. Cook said there was bit of a slump, but rates increased again last month after a "hot inflation report." 
We might see another interest rate hike later this month. During a Senate Banking, Housing and Urban Affairs Committee meeting on Tuesday, Federal Reserve Chairman Jerome Powell said interest rates will likely increase again.
"Although inflation has been moderating in recent months, the process of getting inflation back down to 2% has a long way to go, and it's likely to be bumpy," Powell said. 
Federal Reserve economic data shows the average 30-year fixed-rate mortgage is almost 6.7%, which is about 2.5% higher than a similar mortgage one year ago. 
Cook said potential homebuyers should watch their debt. 
"Make sure that you have very little debt," he said. "So you have as much as possible to use as much of your income toward the down payment so that you can qualify." 
The median home sales price in Ada County is $465,000, according to Boise Regional Realtors data. While affordability is still an issue, long-time real estate agent Mike Brown said there's no better time to buy. 
"That interest rate can be adjusted over the course of time," Brown said. "And in six months or a year when interest rates come down, you can adjust your interest rate down by doing a refinance. And when you've got the house of your dreams at the lowest price that you could." 
Experts also agree shopping around for the right real estate agent and mortgage rates make a big difference. 
"Not everyone has the same mortgages," Cook said. "Some people have different terms, especially when you compare between banks and mortgage companies. Just shop around to make sure you're getting the right product for you." 
Brown predicts year-over-year inflation numbers will decrease in mid-May, which would likely lower interest rates as well.
[embedded content]